High Alumina Porcelain
The essential quality characteristics of a particular product
Since 2015 "High Alumina" represents premium porcelain of Holst Porcelain of the highest quality. Tedious developments in conjunction with german technology, high quality raw materials from 9 different countries and the unbending investigation mind of a competent team with the goal to produce a very independent porcelain, describe the story of this special quality.
Next to individual perception of brilliance, colour and equality of articles the following usage characteristics present the significant differences to common quality porcelain and guarantee its users a significantly higher long-term value.
---
Advantages & technical information
High Alumina Porcelain was developed for ambitious hosts with uncompromising demands. In two firing processes at up to 1.400 °C out of high quality raw materials, including an unique formula of aluminium oxyde (Al2o3) and eight secret additives High Alumina Porcelain with its unique hardness and stability is produced. German Technology combined with our german quality management, as also a constant labor technical control of production ensure a consistent quality of this porcelain for a commercial use.
---
The combination of Aluminium oxide with its eight additives of quartz crystal minerals and the high firing temperature give the porcelain body an incomparable hardness as resistance against mechanic impacts. The edge impact resistance of our High Alumina Porcelain is significantly higher than of common hotel porcelain. Under labor technical control and in use of the DIN-EN-12980 we determined following limits.
High Alumina Porzellan – in reinforced edge hotel quality – is in comparison to…
common househould porcelain 1.132% times more resistant. This makes a factor of 12,3 times harder.
asian Hotel porcelain in single firing 691% more resistant. This makes a factor of 7,9 times harder.
european Hotel porcelain in brand quality in biscuit firing 453% more resistant. This makes a factor of 5,5 times harder.
German Premium Hotel porcelain of the highest quality level 154% more resistant. This makes a factor of 3,1 times harder.
These numbers speak for itselves and document that our statement about edge impact resistance is not a melodious advertising slogan, but the result of laboratory technical studies. You can find videos about them on our homepage under edge impact resistance.
---
High Alumina Porcelain by Holst is a reinforced hard porcelain. We combine all positive characteristics of real, high fired feldspar porcelain and the mechanical resistance of Durable- or Vitreous-Porzellan. The Water absorption of High Alumina Porcelain is, depending on type of production, between 0.01 and 0.04%. Therefore High Alumina meets the scientific requirements of quality grade of hard porcelain. With adding of a special receipt of aluminium oxide and eight added anorganic materials we reach at hard firing up to 1.400 °C an extremly high development of Needle mullite. These thousands mashing cristal structures make the body extra hard. Thereby the high edge impact resistance.
At critical spots like cup edges, rims, spouts and handles this durability especially stands out. The configuration of raw materials with the firing temperature reinforces the porcelain and leads to a reduced risk of breakage – especially to a reduced breakage in the dishwasher – and thereby of course to a longer durability and sustainability.
---
One of the real unique characteristics of High Alumina Porcelain is its thermoshock-resistance. Due to its high density and the special combination of minreal raw materials High Alumina Porcelain is one of the few thermal shock resistant tableware for professional hosts. Up to 200 °C thermal shock High Alumina Porcelain withstands. To balance production conditional variations and keeping a "speed reserve" we guarantee a thermal shock resistance +- 180 °C. Thereby High Alumina Porcelain is especially suitable for the use of regeneration & cook and chill of food in ovens and convetomats for convenience food and for gratining directly in the oven.
For the documentation of thermal shock resistance and oven ability, you will find a one-minute video above, which documents these properties in an understandable and impressive way.
---
Ovenproof
High Alumina can be used without hesitation in all types of ovens, convection ovens, combi steamers, convectomats, etc. up to a temperature of 300°C. Please note the maximal thermal shock resistance of 200 °C. Coming out of the cooler or fridge, porcelain should not be put into a running pizza oven.
---
Microwavebility
Just as common hotel porcelain High Alumina Porcelain is produced with natural, anorganic and full of minerals raw materials. This means, that there are no etallic ingredients, which speak against an use or heating in the microwave. High Alumina Porcelain is 100% microwaveable.
---
Dishwasher safety
Since introduction of DIN-EN 12875-1 the indication of dishwashing resistance of dish is strictly circumscribed. This dishwasher-safety begins at 125 wash cycles and is stacked up to 250, 500 and 1.000. The use of a positive dishwasher safety in conjunction with the official pictogram by DIN demands an expensive and in our honest opinion dubious test procedure. Therefore we voluntarily guarantee our white, unmodified High Alumina Porcelain a general dishwasher-safety of at least 3.000 wash cycle. Decals, Logos and other types of finishing are excluded.
---
Cutting resistance, glaze hardness and abrasion resistance
Like all other types of hotel porcelain or hard porcelain High Alumina Porcelain usually offers a hardness of 6 Moh's. All porcelain producers, which still label their surface- or glaze hardnesses with 8 Moh's, are not familiar with the adjustment of DIN-Norm EN-15771 since 2010 yet! 8 Moh's at hard porcelain is not possible. Depending on measuring point and amount of pinholes the hardness of High Alumina Porcelain – and all other types of porcelain – can be reduced about 1 Moh's. This glaze hardness makes the High Alumina Porcelain resistant against every type of mechanical load, as it occurs at intended use with cutlery. This resistance is called "common cutting resistance".
Extensive tests have shown, that High Alumina Porcelain in comparison to a lot of other dish on the market is even harder. Due to the enormous hardness of the body of High Alumina Porcelain we advise to not slide stacks of plates sideways, but to work stacking up and down. That prevents damages on the porcelain. Especially, if food residues have not been removed after washing.
---
Lead & cadmium free
High Alumina Porzellan is constantly tested on migration of lead ad cadmium (EU-regulation 84/500 / EWG and 2005/31 / EG) and a complete conformity after LFBG by independent laboratories. All tested articles have passed the test and a therefore suited for coming in contact with foodstuff. High Alumina Porcelain is governed by the worldwide valid conditions in reference to food contact.
---
and one characteristic of Holst Porcelain
It took us about 5 years, to get High Alumina on the market. Many companies and people helped us here. We would like to thank all of those, without calling them by their name. High Alumina Porcelain is the best, we ever had! For how long this will be the case remains to be seen, as we already work on a further development.
---
The High Alumina Collection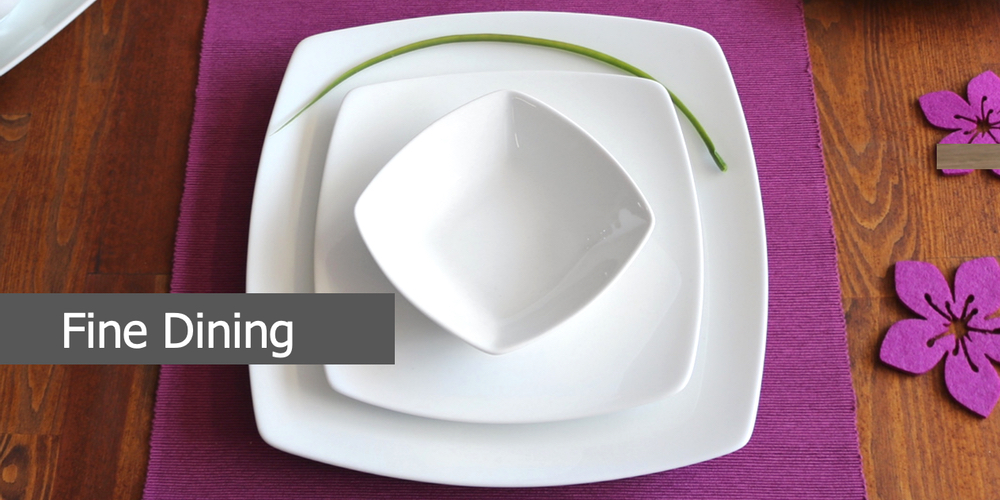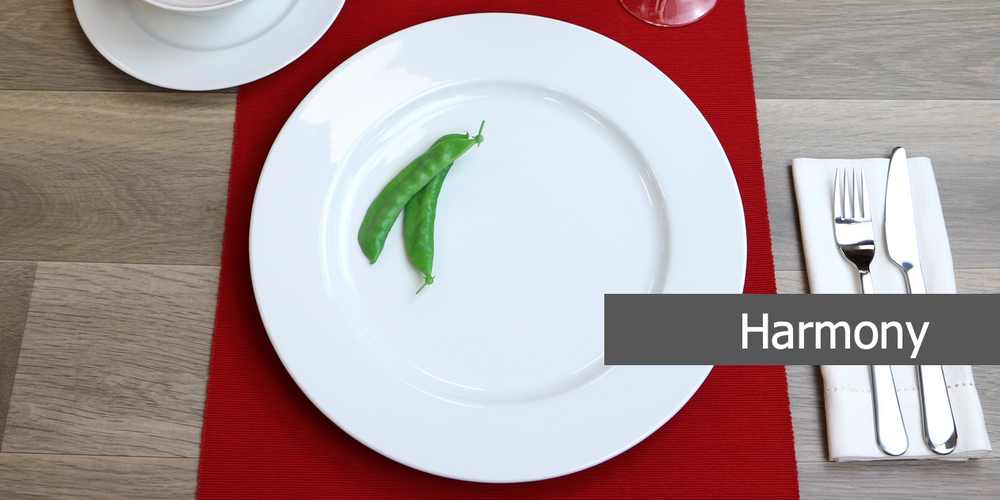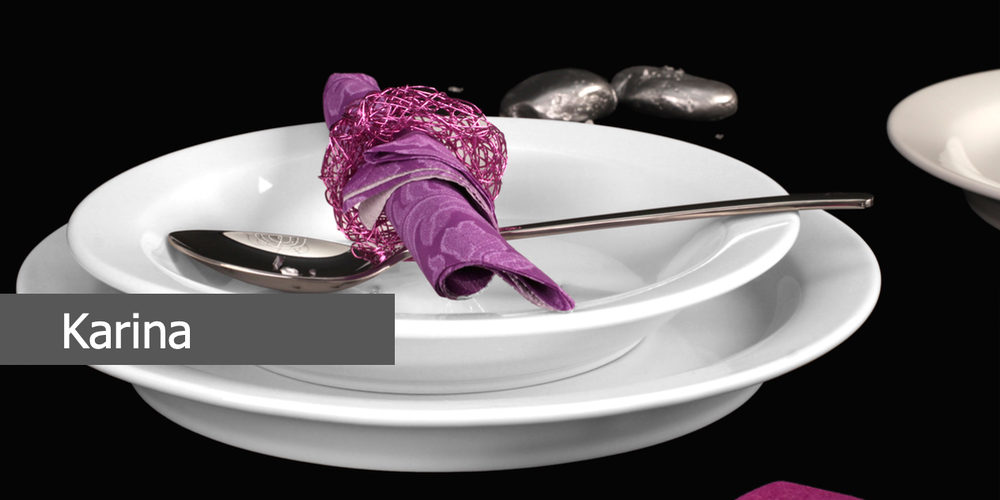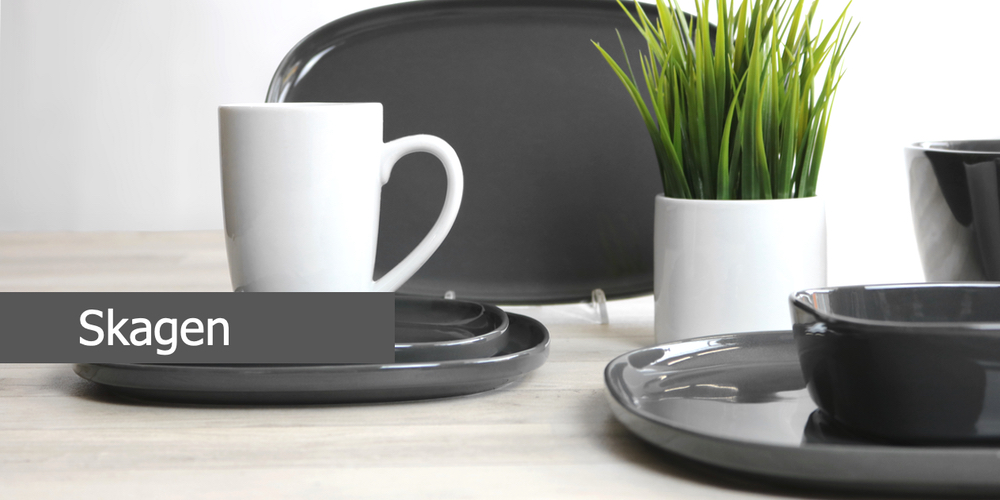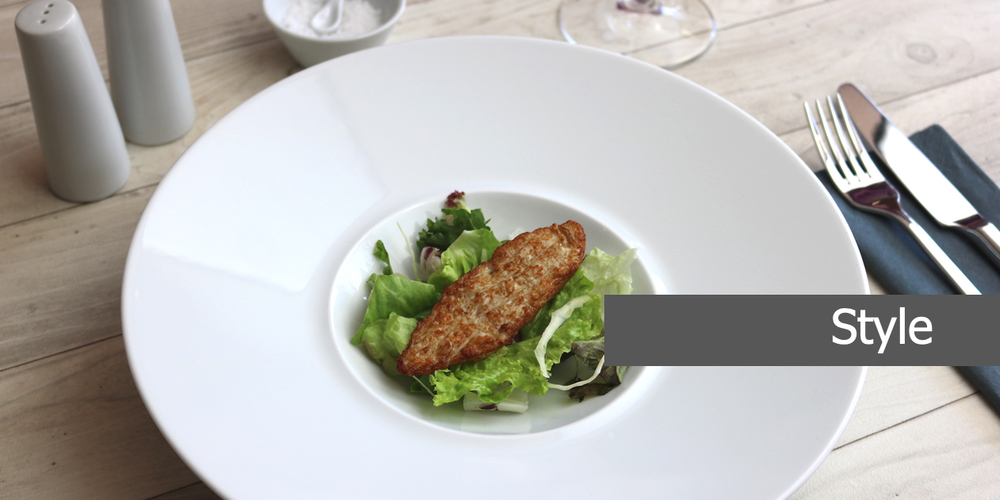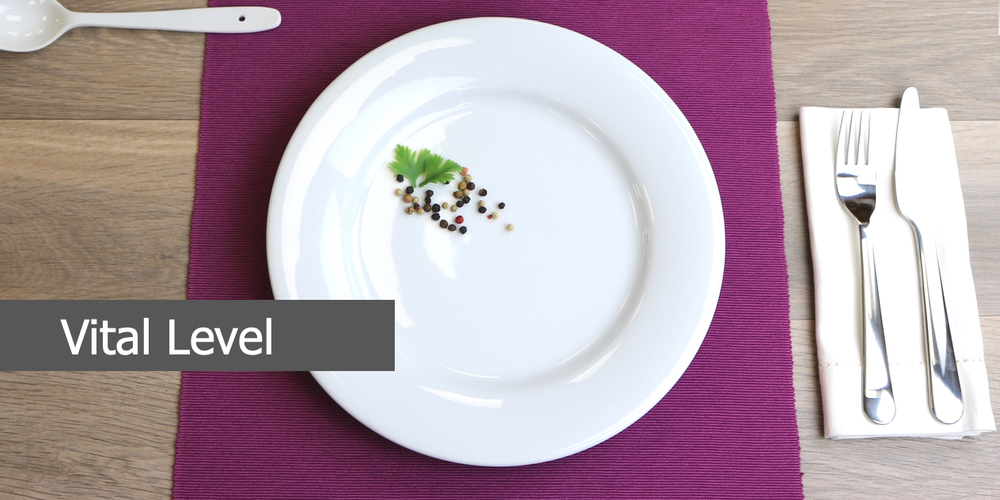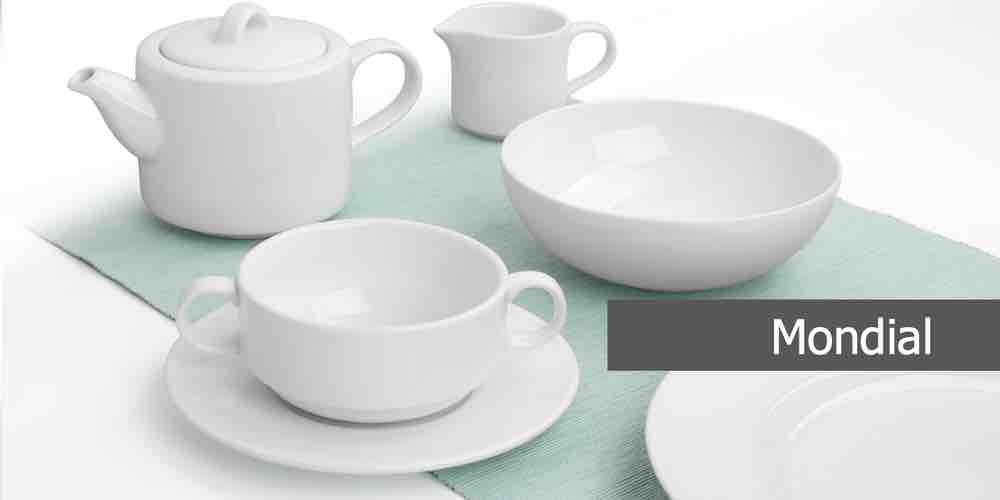 ---